El Secreto de Don Quixote: Un código oculto y un mensaje secreto en la gran obra de Cervantes
By Dominique Aubier
[The Secret of Don Quixote: A hidden code and a secret message within Cervantes' great novel]
Luca Films. 52 minutes.
Reviewed by Vivienne Roumani-Denn
As a lover of Cervantes's Don Quixote, a book second in sales only to the Bible, I very much enjoyed the documentary El Secreto de Don Quixote [The Secret of Don Quixote]. Dominique Aubier, a lively ninety-year-old who has written about the Hebrew language and Kabala, shows us why she believes there is a hidden code in the novel. As the film takes us on the journey of uncovering "the secret," Alfonso Mateo-Sagasta (Historian and Writer), Selene Camunas (Teacher of Kabala), and Felipe Pedraza (Professor of Philology), give us a glimpse of Gematria [numerology], the Zohar and Kabala – topics that have achieved popularity well removed from their religious context. If I have not given the secret away yet, I hope this does not completely constitute a spoiler alert: the film strikes me as yet another claim that brings a prominent figure (for better or worse) into the faith, like Christopher Columbus or even King Ferdinand or Qaddafi.
The 52-minute documentary is well done in a History Channel-like mode, entertaining, with great graphics and animation, although I am not sure if the intention was completely in synch with the amusement that I experienced in watching it. On a serious note, it is another reminder that the kind of scholarship that requires analyzing original manuscripts is changing rapidly in the digital age, with enhanced ability to analyze text but with the loss of the ability to scrutinize a page as the author produced it. Dominique Aubier emphasizes the importance of using only the second edition of Don Quixote, which has apparent errors that she claims contain important hidden meanings but which have been "corrected" in subsequent editions.
Whether or not one agrees with her reading of the text and the connections that she makes between Spanish and Hebrew words to extract hidden messages, it is clear that this kind of analysis can only be done with unfettered access to original documents, with all of the idiosyncratic aspects associated with manuscript preparation and publication. We too often forget that there is rarely a single version of a text, whether from Shakespeare, Cervantes, or a lesser author, and the Google 'hit' may greatly limit our ability to understand the author's intentions. The multi-media world into which we are embarking can thus be more linear than the linear textual world when it comes to research.
Vivienne Roumani-Denn
outofprintthemovie.com
youtube/outofprintthemovie(Preview)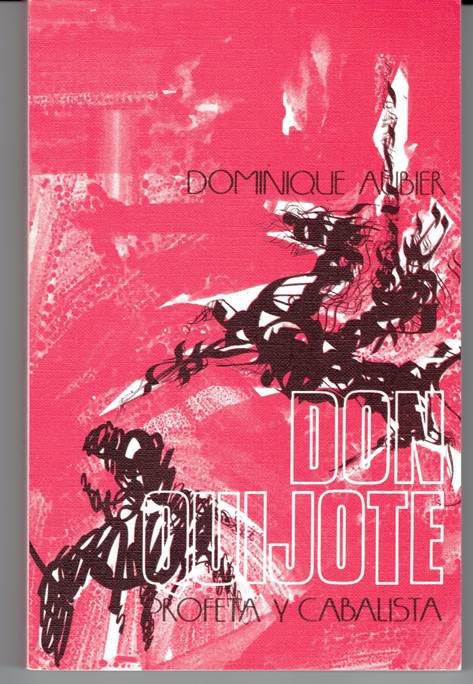 [The book that accompanies the film]